If it works, it works.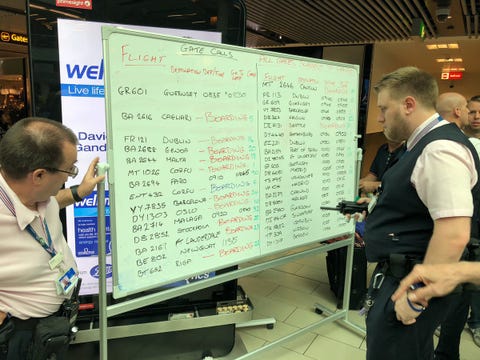 This morning at London Gatwick airport, one of the busiest in the U.K., passengers huddled around whiteboards where airline employees dutifully updated arrival and departure times by hand for several hours. The reason for this abrupt step backwards in technological time? A busted fiber optics cable.
Passengers documented the crowded scene on social media as they pressed into get a look at the flight information as best they could.