Google has announced it will be laying another subsea cable, this time connecting Spain, the UK and the US.
Google explained that increased internet traffic needs an increased supply through better cabling.
"That's why we're excited to announce a new subsea cable—Grace Hopper—which will run between the United States, the United Kingdom and Spain, providing better resilience for the network that underpins Google's consumer and enterprise products," it said in a statement.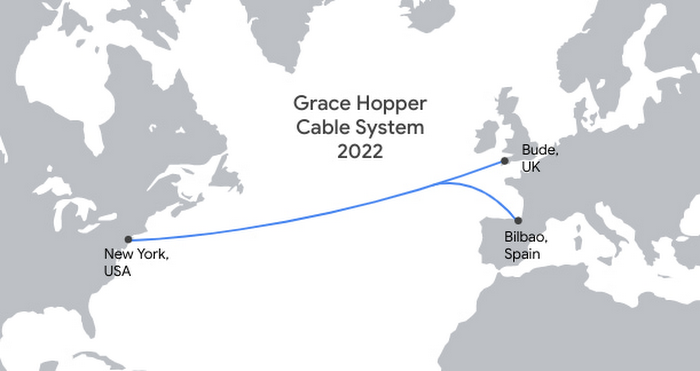 This is the fourth subsea cable owned by Google, which also has Curie, Dunant and Equiano.
"Private subsea cables allow us to plan effectively for the future capacity needs of our customers and users around the world, and add a layer of security beyond what's available over the public internet," it said.
The project is expected to help increase capacity between the US and UK which will increase the power of services like Meet, Gmail and Google Cloud.
The cable is expected to be completed in 2022 and will incorporate novel optical fiber switching that allows for increased reliability in global communications, enabling us to better move traffic around outages.
Image: Google